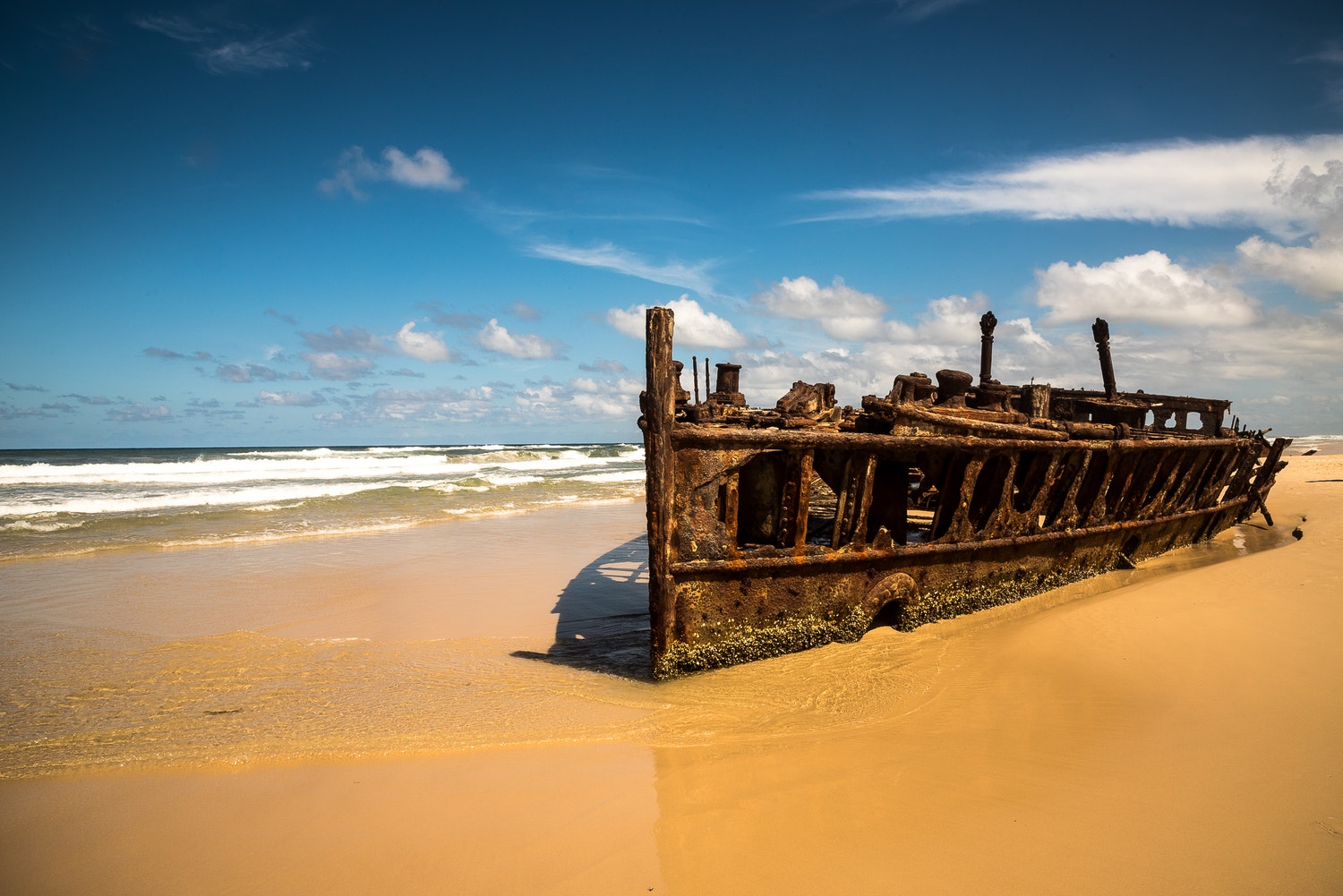 Fraser Island
World Heritage-listed Fraser Island is a unique natural environment — it is the largest sand island (1840 square KM) in the world and one of the only places where rainforest grows on sand. Fraser Island's abundant pristine freshwater lakes and crystal clear creeks are great spots to view flora and fauna. Scenic 4WD circuits and walking tracks, including sections of the Fraser Island Great Walk, take in some of the largest of the lakes. Cool, peaceful rainforests of towering satinay and brush box trees, some over 1,000 years old, contrast with swampy wetlands, heathlands full of wild flowers and coastal strands of Pandanus palms.
On Fraser Island, there are over 325 species of birds and several species of wallaby, possums, flying foxes, echidnas and eastern Australia's purest population of dingo can be found on Fraser Island. A unique species of tortoise can be found in many of the freshwater lakes. The warm waters surrounding the island attract dugong, dolphins and turtles. The magnificent humpback whales, with their young, pass on the western side of the island between late July and early November.
Finding Hervey Bay
Whale Watching at Hervey Bay
Hervey Bay is a famous winter breeding ground for Humpback Whales. The 'bay' was named by Captain Cook in 1770 who incorrectly assumed that Fraser Island was joined to the mainland and the sheltered waters behind it were a bay. Fraser Island is the world's largest sand island and a natural parkland. Boat tours to Fraser Island depart from Hervey Bay.
Located just 3 ½ hours north of Brisbane by car and only 45 minutes by air, Hervey Bay offers 14 kilometres of beaches and sheltered waters for swimming, fishing, whale watching and a multitude of water sports. The area is also home to turtles, dolphins and dugongs as well as humpback whales.